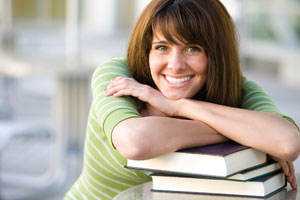 Hara Productions has created thousands of hours of audio recordings and video production that are used today at all levels of Canada's education system, from kindergarten to university. We are pioneers in the field of e-Learning and Educational Audio Production.
We also specialize in the production of talking books and audio for corporate multimedia projects. Through the years, we have been called upon to cast adult and child voices in English, French, and Spanish, as well as a variety of other ethnicities, including Aboriginal (Ojibway, Anishnabe, Blackfoot and Inuit, among others). We use professional actors as well as talented amateurs where suitable, and take care of the hiring and contract obligations for you.
We can also record the voices you provide. Never recorded before? We can help you to "relax into the experience", and produce the best possible spoken results. We provide a comfortable environment with competitive rates, so you can save time and money, without having to "watch the clock".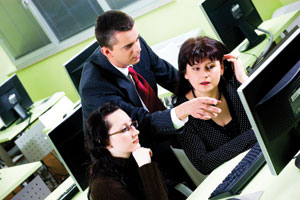 We'll meet your deadline and your budget. Call us before you start to arrange a free, no-obligation consultation, and we will be happy to help you cast and organize your materials for recording. Out of town? We can arrange for you to monitor the live session with a phone patch, so that you can hear and direct the actors without having to come to the studio.
Note to educators: The pedagogical intent of your project is of paramount importance to us. We will work with you to produce the perfect audio complement to your textbooks.
We provide: Booking / Casting / Direction / Recording / Mastering / Sound Effects / Original Music
English Higher-Ed Demo
English Primary School Demo
French Demo
French FSL Demo
Spanish Demo
Aboriginal Demo
For more information or a quote, e-mail Pat Clemence or France Gauthier or call (905) 458-0349
Give us the text, we'll do the rest! Donnez-nous le texte, nous ferons le reste!